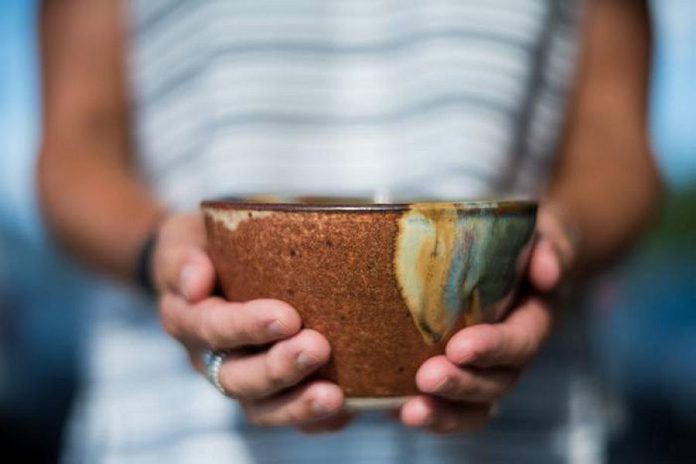 Earlier today (February 6), organizers announced tickets are now available for the YWCA Peterborough Haliburton's 15th annual Empty Bowls fundraiser, which takes place on Friday, March 1st.
During the event, you can enjoy a delicious lunch donated by local restaurants along with your choice of a hand-crafted bowl, created and donated by local artisans of the Kawartha Potters' Guild, Kawartha Woodturners Guild, and Artisans Centre Peterborough.
Alternatively, instead of a bowl, you can choose a charitable tax receipt from YWCA Peterborough Haliburton.
You can either dine-in at The Venue in downtown Peterborough or have your pre-ordered lunch delivered within Peterborough.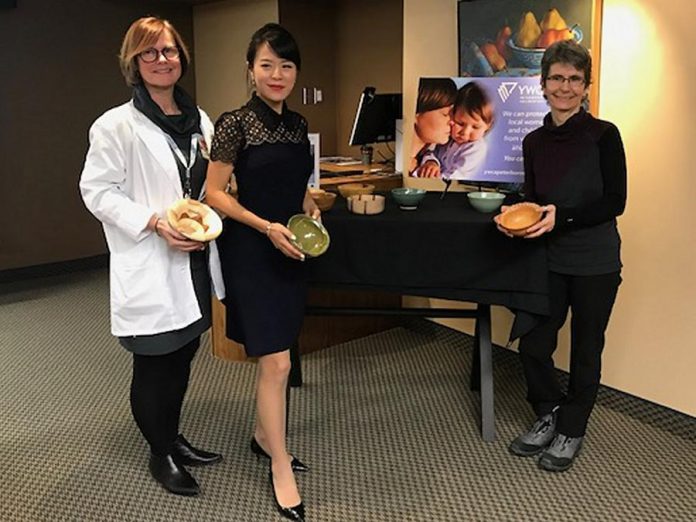 Proceeds from the fundraiser will directly support JustFood and Nourish, local food programs that look at the root causes of poverty, promote equity, and provide connection. Nourish is a collaborative between YWCA Peterborough Haliburton, Peterborough GreenUp, and Peterborough Public Health.
Tickets are $40 for the dine-in option at The Venue (286 George St. N., Peterborough) or $50 for pre-ordered lunch delivery. Tickets are available online at ywcagifts.com, by phone at 705-743-3526, or in person at the YWCA Admin Office (216 Simcoe Street, Peterborough).
This year's YWCA Empty Bowls fundraiser is supported by Kawartha Cardiology Clinic (title sponsor) and Cornerstone Family Dentistry (to-go sponsor), along with Swish Maintenance, Kawartha Potters' Guild, Kawartha Woodturners Guild, Artisans Centre Peterborough, Country 105, Energy 99.7, and local participating restaurants.