A new report from the Health Information Quality Authority (HIQA) has found that staffing shortages and poor infrastructure are threatening the long-term sustainability of Ireland's maternity services.
HIQA has also criticised the Health Service Executive's role in implementing the 2016 National Maternity Strategy, and has urged it to develop a "comprehensive, time-bound and costed" implementation plan for that strategy.
The report acknowledges that while 60,000 babies are born annually in Ireland, in recent decades some women have experienced "...serious failings in their maternity care that have revealed significant service deficits".
Between mid 2018 and late 2019, 19 maternity units and hospitals were inspected to ensure measures were in place to detect and respond to potentially life-threatening obstetric emergencies.
The HIQA report, entitled "Overview report of HIQA's monitoring programme against the National Standards for Safer Better Maternity Services, with a focus on obstetric emergencies" found that overall, there were high levels of compliance in how maternity services detected and responded to obstetric emergencies on a 24/7 basis.
However, while staff were committed and professional, many were working in what HIQA calls "a highly pressurised and demanding environment".
Inspections revealed that services were reliant on front-line medical staff working onerous rosters, with some on-call every three nights, and midwifery staff working overtime to address staff deficits and maintain service levels.
The mother of a baby who died shortly after birth at the Midland Regional Hospital in Portlaoise in 2012 has called on the incoming government to fund the National Maternity Strategy.
Speaking to RTÉ's Morning Ireland, Róisín Molloy said every mother going into a maternity unit should be reassured that staff are adequately trained.
"Unless the new government coming in funds this strategy, children are still going to die or be injured in our health service" she said.
Ms Molloy added that the failure to train staff and properly interpret information has been a "constant theme" in relation to babies that are injured.
She said it does not make sense that funding is not provided for training, yet obstetric claims are costing the state €200m a year.
"We have staff who aren't provided with the tools and skills necessary to deliver babies safely", she said. "When babies are injured, then we have a huge state claims budget".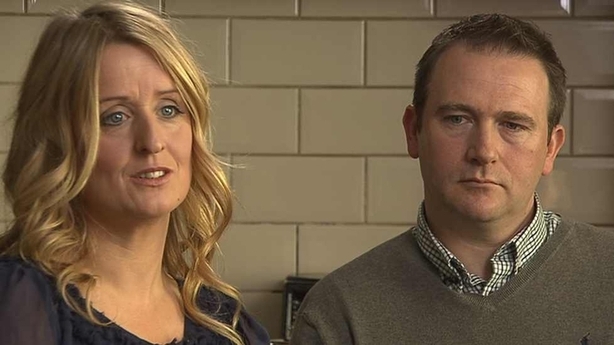 HIQA found that to manage midwifery staffing shortages, maternity units were relying on staff working overtime, internal redeployment and agency staff.
HIQA notes that 15-20% of consultant posts in obstetrics, anesthesiology, neonatology and pediatrics are vacant.
It says the units experiencing the greatest difficulties in recruiting and retaining consultants often operated with on-call rosters of less than one in every five nights. It describes this level of on-call commitment as "onerous and unsustainable in the long term".
HIQA also found that many smaller maternity units relied heavily on non-consultant hospital doctors who were not on a recognised training scheme.
It says that in the absence of a formalised training and career pathway, this represented "... a potentially precarious situation for service continuity" which must be addressed urgently.
HIQA recommends a review of current workforce arrangements in each unit and warns: "In the long term, should this situation continue in the absence of concerted intervention, such arrangements raise significant questions around sustainability and service safety".
HIQA also identified "inconsistent" recording of attendance at training in foetal heart rate monitoring and neonatal resuscitation, which was contrary to national standards.
On accommodation, HIQA found some maternity care was delivered in ageing buildings, posing a risk of infection to both babies and mothers, as well as affecting the comfort, dignity and privacy of pregnant women.
HIQA accepts that addressing this ageing infrastructure will require significant funding, but states: "In the short-term, immediate infrastructural risk issues identified by HIQA at the time of inspection in each maternity unit and hospital should be reviewed and resolved without delay".
Initial inspections of two maternity units in University Hospital Kerry and St. Luke's General Hospital Kilkenny revealed high levels of non-compliance - but according to HIQA, upon re-inspection, improvements were identified in both hospitals.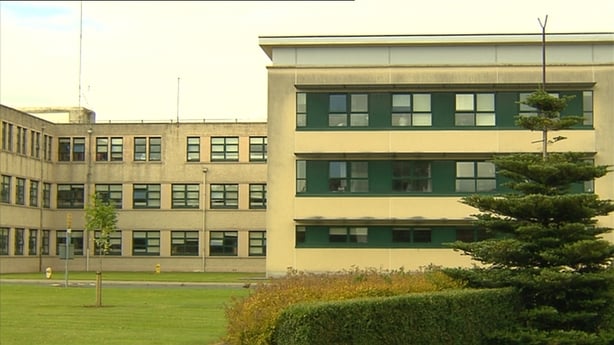 At an administrative level, HIQA also indentified a lack of clarity and national leadership within the HSE as to who was responsible for implementing the 2016 National Maternity Strategy, which is intended to ensure that smaller maternity units in particular are better supported to provide high quality and safe care.
HIQA says it is imperative that the HSE develop a "more comprehensive, time-bound and costed" implementation plan for the National Maternity Strategy.
HIQA's Director of Regulation, Mary Dunnion, acknowledged improvements had been made in maternity services since the agency's investigation into maternal care in Portaloise Hospital.
However, she warned it was imperative that the HSE act on eight key recommendations in a timely manner to ensure that women have access to the same level of support wherever they live.
One of these key findings was that small units should be networked into teaching hospitals, Ms Dunnion told RTÉ's Morning Ireland.
She said this is what will deliver safer services, shared learning, and tried and tested practices.
She also told the programme that just two of nineteen maternity units reached the infrastructure standard that is demanded by HIQA – Cork Maternity Hospital and Cavan Monaghan.
She said it would be a "great challenge" to deliver a standard that could provide the right environment, patient confidentiality and infection control to all patients.
The HSE described the HIQA report as "broadly positive" and demonstrating good progress.
CEO Paul Reid said he had addressed the HSE governance issue soon after he was appointed, which would make a big difference in driving forward the National Maternity Strategy.
However, he warned that the HSE needed to secure the necessary funding to ensure the appropriate level of progress can be made in implementing a strategy of this scale.
Chief Clinical Officer Dr Colm Henry said the HSE was fully committed to recruiting and retaining the appropriate level of staffing for maternity services, and will now commence a workforce planning exercise for maternity services.
He noted that over 250 additional midwives had been funded since 2016, while further recruitment of Advanced Nurse Practitioners will take place in 2020.
The HSE accepted there were a number of areas they needed to work on but said they had made good progress in recent years.