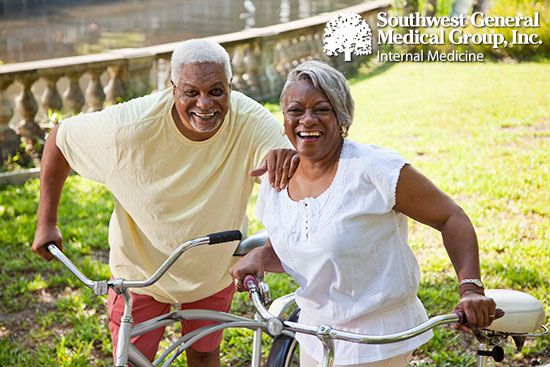 Southwest General Medical Group, Inc. – Internal Medicine provides excellent quality medical care for patients aged 18 and older. Our board-certified physicians specialize in prevention, diagnosis and treatment of diseases primarily affecting adults. Internal medicine physicians have special training in the health of internal organs and disease prevention, and are skilled in treating patients who have chronic illnesses or multiple illnesses at the same time. In addition to diagnosing and treating illness, they provide routine checkups, health-risk assessments, immunizations and screening tests. Our internal medicine physicians provide individual care and attention to each patient to ensure optimal health and well-being.
If you need to speak with a physician after hours, please leave a message with the answering service to have the physician paged. The doctor will return your call as soon as possible. If you have an emergency, please go to the closest Emergency Room or call 911!
To view our policies on phone calls, appointment scheduling, prescriptions and refills, test results, insurance, referrals and billing, click here.
Forms